Meet the Team
Taylor Schubert, Dental Hygienist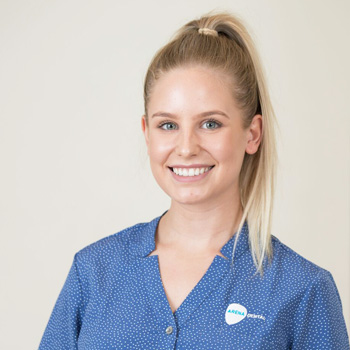 In her role as a dental hygienist, Taylor is passionate about helping our patients achieve healthy smiles. Her duties include performing scale and cleans and taking X-rays. She also provides instruction on proper brushing and flossing, and more.
To prepare to become a dental hygienist, Taylor attended TAFE SA Gilles Plains. She graduated in 2018 with a Certificate III in Dental Assisting. She also earned an Advanced Diploma of Oral Health (Dental Hygiene). Taylor stays abreast of the latest in the field by taking ongoing professional development courses.
When she's not at the practice, Taylor enjoys playing netball with two of her sisters. She also loves going to the Murray River on the weekends and being active.
Taylor looks forward to helping you and your family smile brighter.


Ms Ronda Hore, Dental Hygienist
Ronda joins the team at Arena Dental with a passion for helping people from all walks of life care for their oral and general health. She hopes to help them realise the connection between overall health and proper dental hygiene, allowing them to live a happier, healthier life.
In addition to holding an Advanced Diploma of Oral Health in Hygiene, Ronda also holds a Sports Medicine Certificate as a Trainer. Ronda obtained her credentials from the University of Adelaide in 2014.
In order to provide the best care for patients, Ronda believes in keeping up to date by participating in continuing education courses in all facets of dentistry. As she puts it, the most fulfilling part of her profession is helping patients maintain the positive changes they experience in their oral health.
When she isn't in the practice, Ronda enjoys lending her dental knowledge to less fortunate communities and has traveled to Nepal to volunteer in the past. She looks forward to doing this again in the future. Rhonda also loves to spend time with family and friends, especially when she has the opportunity to travel.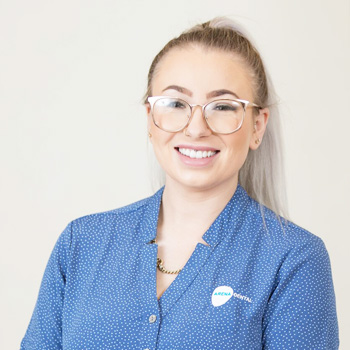 Rhi Pring
(Practice Manager)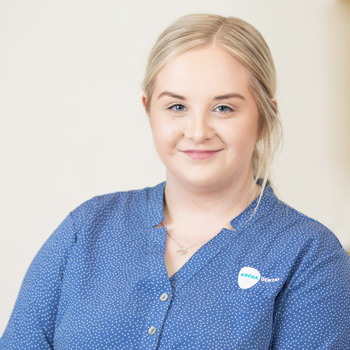 Abbey Stirna
(Dental Assistant)
Want to Learn More?
Contact Arena Dental today to book an appointment. We look forward to welcoming you to our practice!

Arena Dental | (08) 8336 6677