Meet the Team
Courtney North, Dental Hygienist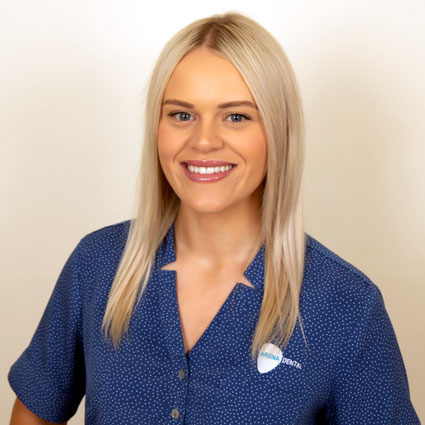 Courtney joined Arena Dental in 2022 as a qualified Dental Hygienist. With over 9 years in the Dental industry Courtney is passionate about oral health care and education. Courtney completed her Advanced Diploma of Oral Health in 2021.
During her studies Courtney was awarded a certificate in Ethical and Professional Practice and has since joined the Dental Hygienists Association of Australia as a committee member. Courtney enjoys continuing professional development to ensure her knowledge and skills are current so she can provide you with optimal care and oral health recommendations.
Courtney's scope of practice includes treating periodontal disease, oral health care and recommendations, tooth whitening, fissure sealants, clinical photography and radiography, temporary fillings and more.
In her spare time Courtney enjoys weight lifting and travelling and spending time with family and friends.

Abbey Stirna
(Clinic Coordinator)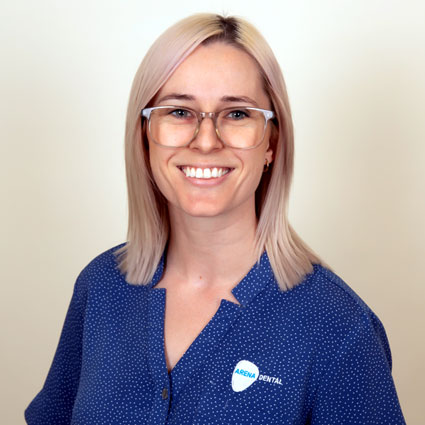 Stephanie Hayes
(Trainee Dental Assistant)
Want to Learn More?
Contact Arena Dental today to book an appointment. We look forward to welcoming you to our practice!

Arena Dental | (08) 8336 6677