Smile Makeovers at Arena Dental
Rostrevor Cosmetic Dental Treatments
A smile makeover is a unique experience that's curated to each patient. The reason for investing in your smile is a personal one; as such, we want to ensure the best possible outcome for your needs. Whether you want whiter teeth, a straighter smile or to look your best in photos with friends, a custom smile makeover can help you get there.
Planning Your Smile Makeover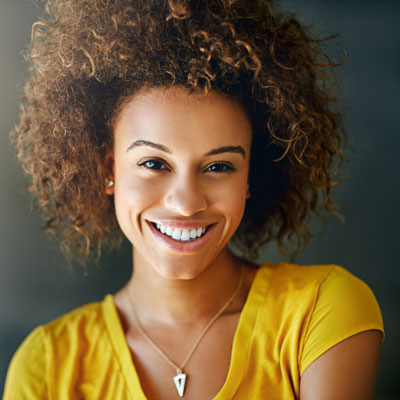 We'll start the process with a consultation and exam. After taking digital images (and possibly impression) of your teeth, we'll want to discuss your goals and specific aesthetic concerns. From there, we'll weigh the options available to help you meet those needs.
In most cases, we'll recommend combining a variety of cosmetic dental procedures for the best results. These may include aesthetic or restorative treatments like:
What Do Smile Makeovers Fix?
Keeping your overall oral health in mind, a smile makeover will also aim to address cosmetic challenges that may make you feel self-conscious about how your teeth look. Some of the concerns our patients want to fix include issues such as:
Stained or discoloured teeth
Gaps between your teeth
Crowding or crooked smiles
Irregular tooth shape and size
Gum contour
Worn or chipped enamel
Missing teeth
After your consultation, we'll formulate a treatment plan that outlines the procedures needed, number of appointments necessary and the budget in mind. Flexible financing plans are available!
A Unique Answer to Your Smile
No two smile makeovers look alike. We work with a local lab to provide the highest-grade crown, bridge and veneer products to help your smile look its best. It's never too late to love your smile. Request a consultation now!
* Any surgical or invasive procedure carries risks. Before proceeding, you should seek a second opinion from an appropriately qualified health practitioner.

Smile Makeovers Rostrevor, Newton, Campbelltown, Hectorville SA | (08) 8336 6677