Emergency Dental Care at Arena Dental
Same-Day Dental Care in Rostrevor
A toothache or dental injury can be scary and extremely painful. When you're in the middle of an emergency, you need a family dentist that can see you straightaway and offer fast relief.
At Arena Dental we offer extended office hours on certain evenings and Saturdays to accommodate your busy schedule. If you call us during business hours, we can immediately arrange to see you for an emergency exam.
Common Emergencies We See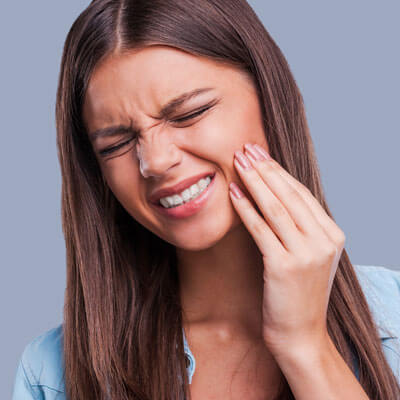 How do you know it's time to call a dentist? If you're exhibiting any of the following conditions, it's time:
Severe tooth pain
A knocked-out or chipped tooth
Broken fillings
A crown or bridge that has come loose
Dental abscess
Bleeding or swollen gums
The first thing we'll want to do is to get you out of pain. When you're comfortable, your dentist will discuss what options are available to manage or treat the situation. Our dentists are known for being especially gentle, which can be quite a relief if you're experiencing discomfort!
Care for Every Age
As a family dental practice, we offer emergency services to people of all ages. From helping young toddlers to active retirees, we provide efficient therapies to get your smile back on track as quickly as possible.
What to Do If You Knock Out a Tooth
When you or your child breaks a tooth (or knocks one out completely) it's crucial to take fast action to save our smile. The proper steps will help keep everyone calm and increase your chance of saving the tooth altogether.
First, stop any bleeding. Use sterile gauze or clean washcloth to apply light pressure to the area.
Next, locate the missing tooth fragment. If it's a whole tooth, take care not to handle it by the root. You can gently rinse it clean if there is visible residue, but do not scrub it. Doing so could prevent proper reinsertion later.
Finally, store your tooth in a sealed container, completely submerged in milk or contact solution. If you want to reinsert the whole tooth, you may try to do so as long as you do not force it into the socket. Call our office immediately, as fast action is necessary to save your tooth.
After Hours Emergency Care
If you're a patient of record, you can call our office at any time — including after hours — to speak with one of our team members. After we discuss what's troubling you, we can make appropriate recommendations as to what to do next. It may be arranging to see you at our office or easing the pain until we open the next business day.
In Pain? Call Now!
Contact our office straightaway for fast pain relief and emergency dental care.
CONTACT US
* Any surgical or invasive procedure carries risks. Before proceeding, you should seek a second opinion from an appropriately qualified health practitioner.

Emergency Dentist Rostrevor, Newton, Campbelltown, Hectorville SA | (08) 8336 6677