Custom Denture Solutions at Arena Dental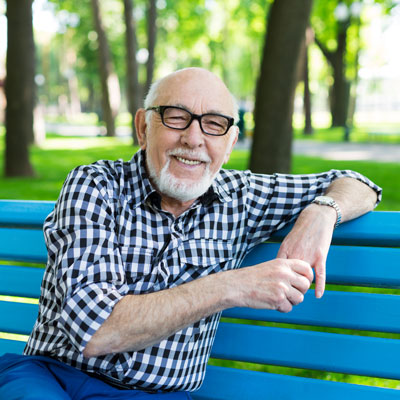 Dentures make it possible to quickly replace all of your missing teeth at one time. If you're not a candidate for fixed bridges or dental implants, then a full or partial denture is likely your best option.
With a properly fitted denture, you'll be able to maintain a balanced diet and smile confidently.
While an economical solution, denture prices vary depending on the types of materials used and any additional supportive therapies that may be necessary.
Partnering With Local Denture Labs
Some dentists send their denture orders to overseas labs, which poses a problem if the appliance doesn't fit well or needs to be customised. At Arena Dental we work closely with a local denture technician at Steve Daff Laboratories to provide an exceptional and tailored appliance for each of our patients.
Types of Dentures Available
We can fit you with a unique denture that replaces all of your teeth or snaps in place around the ones you're still able to retain. Want an even more streamlined option? Consider implant-supported dentures instead.
Full Dentures — Sometimes called plates, full dentures cover your entire upper or lower jaw. They rest directly on top of your gum tissues, to create suction that holds them in place. Lower dentures rely more on muscle memory to help them feel secure.
Partials — To avoid extracting your remaining healthy teeth, we can fit you with a partial denture that wraps around them. Partials may have a metal base with small clasps, or an acrylic design with pink clasps that blend in with your gums.
Implant Dentures — Available in permanently anchored and removable overdenture designs, implants add much-wanted stability and comfort to meet your reconstructive needs. As few as 2-4 implants may be needed.
Caring for Your Dentures
The better you care for your dental appliance, the longer they will last. It's important not to sleep in your removable denture at night. Instead, let it soak in a lukewarm effervescent denture cleanser to loosen any buildup. Avoid hot water, as this could cause your denture to warp. Don't use abrasive toothpastes or baking soda, which will scratch the surface of your dentures and cause them to accumulate more stain.
The next morning, brush your denture with a soft toothbrush or denture brush and rinse away any remaining residue. Before putting it back in, clean your mouth with a soft, damp washcloth. Keeping your mouth clean will help lower your risk of secondary infections, like thrush.
Say Hello to a Healthier Smile
Are new dentures right for you? Contact us for an exam and consultation. We also offer denture repairs and relines!
CONTACT US
* Any surgical or invasive procedure carries risks. Before proceeding, you should seek a second opinion from an appropriately qualified health practitioner.

Dentures Rostrevor, Newton, Campbelltown, Hectorville SA | (08) 8336 6677