Veneers at Arena Dental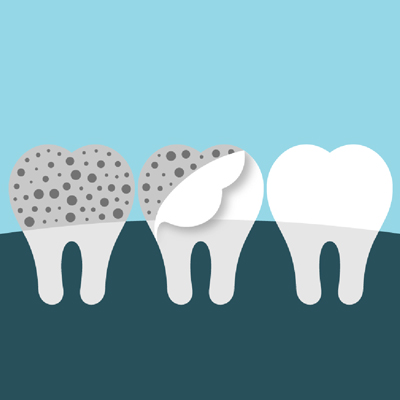 Porcelain dental veneers offer the most dramatic results when it comes to helping our patients achieve life-changing smile makeovers. By design, veneers cover the front of individual teeth in your "smile zone" (what shows when you're smiling, talking or laughing) to create a smile that's straighter and whiter.
Each veneer is a thin shell of porcelain that's shaped and shaded in such a way that it looks like a healthy, flawless tooth. When bonded to the front of your natural tooth, it immediately changes what other people see.
Most dental veneers cases will require at least six veneers across the upper front teeth, but it's not uncommon to need up to 8-10 or more.
What to Expect
Before starting your treatment at Arena Dental, we'll perform an extensive exam and consultation to discuss your goals and aesthetic concerns. If veneers are right for you, we'll map out the characteristics of how your new smile will look, ranging from the size of each tooth, their shape and colour.
In some cases, you'll be able to try in a temporary set of veneers to preview what the permanent ones look like before we start treatment. When you're ready to move forward, we'll schedule two appointments: one to prepare your teeth and take an impression, then a second to bond your permanent veneers in place.
What Do Veneers Fix?
Most people choose dental veneers for aesthetic concerns related to:
Tooth size and shape
Discoloured enamel
Crowding
There's no need to whiten or wear braces, as veneers address both concerns in just a few appointments. When the veneers are bonded over the front of your teeth, you'll have what looks like an instantly whiter, straighter smile.
Extending the Life of Your Veneers
Because dental veneers are made of porcelain, they're slightly more brittle than your tooth enamel. Take care not to use your teeth to open packages, hold hairpins or grind them together. If bruxism (teeth grinding) is a concern, we'll fit you with a night guard to wear that protects your smile while you're sleeping.
Gently brush and floss around your veneers daily. Although the porcelain will not decay, your underlying tooth still needs to be kept clean. Otherwise, a cavity could develop between the veneer and your tooth.
It's Never Been a Better Time to Smile Brilliantly
Before getting veneers, we will need to make sure your teeth and gums are healthy. In some cases, we may need to treat areas of decay or periodontitis before moving forward with your cosmetic treatment. Contact us today to request your dental veneers consultation.
CONTACT US
* Any surgical or invasive procedure carries risks. Before proceeding, you should seek a second opinion from an appropriately qualified health practitioner.

Dental Veneers Rostrevor, Newton, Campbelltown, Hectorville SA | (08) 8336 6677