Children's Dental Care at Arena Dental
We enjoy seeing all members of the family, including young children. By encouraging your child to see the dentist from an early age, they can experience dental care in a positive light and preventative manner.
Creating a Comfortable Environment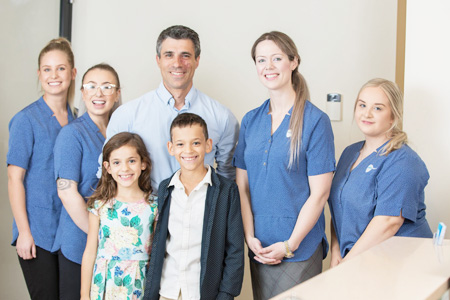 Our goal is to create a stress-free and fun experience where your children look forward to each appointment.
Depending on your child's age and comfort level, we'll perform an exam, possibly take X-rays of their developing teeth and polish their teeth. We'll also discuss good diet and oral hygiene habits that encourage a healthy smile.
Your child's first set of teeth significantly impact the development of their adult ones. Issues such as premature tooth loss or habits like thumb sucking can drastically alter jaw formation and alignment of permanent teeth. Dr Rocco Arena (Dentist) will carefully monitor their oral anatomy to intercept issues before complex treatments are required.
When Should Your Child Visit Us?
Rather than waiting until your child has a toothache or experiences an emergency, we encourage you to bring your children in for checkups before their second birthday. These early visits allow us to intervene if early signs of tooth decay are present, taking pre-emptive measures and thereby avoiding lengthy treatments later on.
By creating a positive experience and establishing a relationship with your son or daughter from a young age, your child will feel more comfortable visiting us. Sadly, many children never see a dentist until they're in pain, causing them to link the experience with something negative.
Fissure Sealants and Fluoride
Protective sealants and a professional fluoride treatment can reduce your child's risk of decay and make teeth easier to clean. Procedures only take a few minutes to complete and can be added onto any checkup appointment as long as your child qualifies.
What are sealants? They are thin, protective coatings that we place in the deep grooves and pits of the back teeth (molars). They're usually recommended on adult molars, which typically erupt around ages 6 and 12, depending on your child. Although not a permanent restoration like fillings, they can stay in place for several years, lowering the chance of developing tooth decay.
Child Dental Benefits Schedule (CDBS) Accepted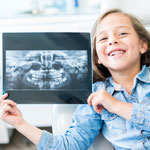 Does your family qualify for Medicaid? Children between the ages of 2-18 who receive CDBS benefits are allowed $1000 in dental services (including fillings and mouthguards) every two years. New patients are always welcome. Book a visit for your child or the entire family!
CONTACT US
* Any surgical or invasive procedure carries risks. Before proceeding, you should seek a second opinion from an appropriately qualified health practitioner.

Children's Dentist Rostrevor, Newton, Campbelltown, Hectorville SA | (08) 8336 6677